Hey friends,
Sorry to be gone for so long, but don't you worry! I am back now, and hopefully I will be keeping up with it this time around.
The last month has been an amazing and most likely life-changing one. After being stuck in London for five days, I finally made it home to California. This nightmare reiterated the fact that I am not a snow person, now we know why. Thanks to my incredible Mom, I made it back just in time to spend my birthday in California with the people I love and missed dearly.
My month of break included saki bombs for the b-day, a wonderful and relaxing Christmas with the family, wine tasting in Malibu, a fun-filled New Years, two weeks in San Diego to see my besties, a ridiculous weekend at the ranch for James's birthday, and of course, biggest shocker of them all, deciding to pack up again to head to Kenya.
Here are a few pictures of the ridiculousness/ awesomeness of the last month: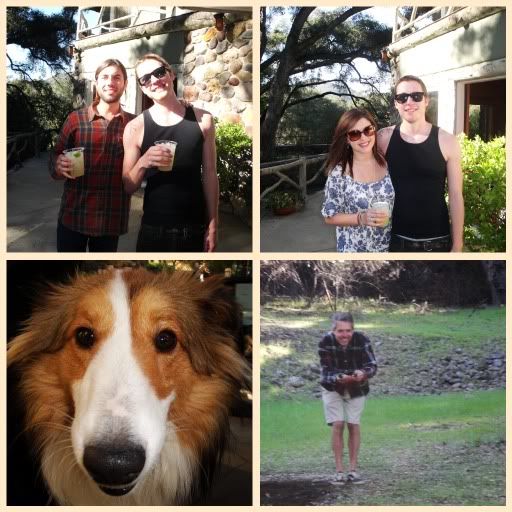 James's B-day weekend
Teddy and I took a stroll around the ranch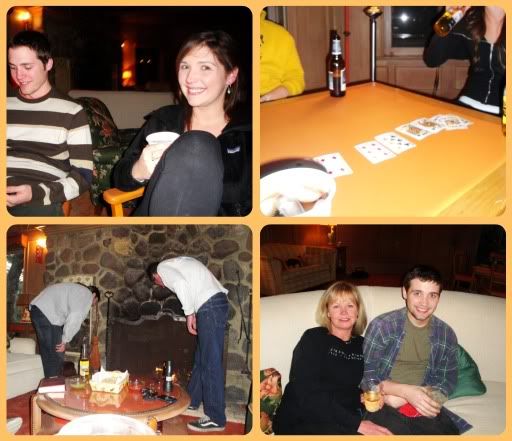 Drinking games, fires, and family are the ingredients to a great night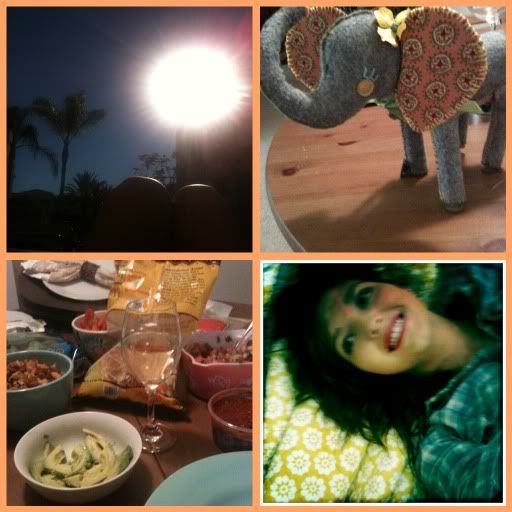 San Diego Visit: Complete with sunbathing, new creatures (I can and will explain), many bottles of Pinot Grigio, and a mexican fiesta


New Years at Mirza's house and Wine Tasting in Malibu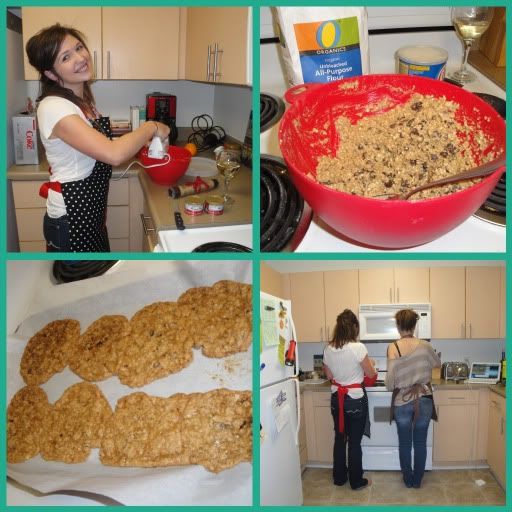 We of course had to spend a night baking, too bad it was an epic FAIL. I might have thought that the oatmeal could replace flour in oatmeal cookies, oops!
We spent one night downtown at the Hardrock. Downtown always leads to all sorts of shenanigans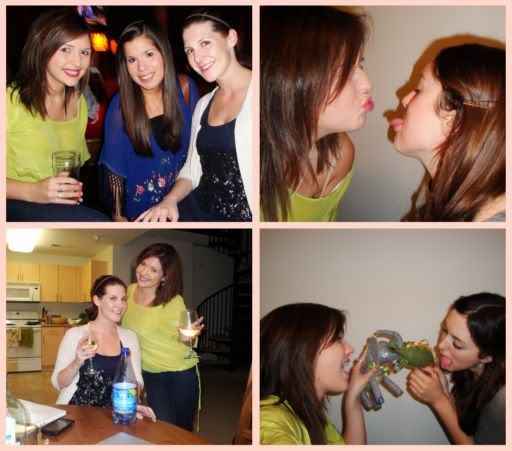 Last night in San Diego= happy hour+ a bottle of wine+ ridiculous photo shoots

Oh and by the way, the animals are an elephant and a stegosaurus. Emily and I made them ourselves and are going to be taking pictures of them and sending them to each other, so they will most likely pop up often on here. It is our own personal way of keeping in touch while I am on the other side of the world.



Now, I am sitting here staring at my life for the next four months, packed into a backpack and duffel wondering if I might have actually gone insane. It is possible, it is just not everyday I decide to put my life on hold and jump on a plane to go explore the world. This could account for the nervous, terrified, and above all else, excited feelings swarming my head right now. I could not be more ready and happy for this adventure though. Bring it on Kenya!
Thank you to all my friends and family that made this past month at home amazing! Between all of the crazy and fun times and all of yalls love and support, I am finding it a lot more sad to leave than I originally thought it would be. I love yall and will miss yall terribly.
Next time I write I will be half way across the world, stay tuned for what could happen next...