Jambo Rafikis!
Ok so that might not be right, but close enough? At least I am trying! Well I have officially been in Kenya for five days now, and have already fallen in love with every aspect of the beautiful country.
I finally arrived in Kenya exhausted, but overwhelmed with excitement, after two long days of travelling and a dreaded six hour layover at my recently claimed least favorite airport ever, Heathrow. Without delay this time though, I made it into Nairobi ahead of schedule where Ravi met me at the airport. The rest of the day was spent walking around downtown Nairobi to pick up a cell phone, grab some lunch, and to start adjusting a little to Kenyan culture. I was in awe walking around this bustling city. Though not much different in looks from any other major city, it was filled with people walking the streets calling out to each other. After a few hours of just taking in my new surroundings, we headed to the train station to settle in for a fifteen hour train ride.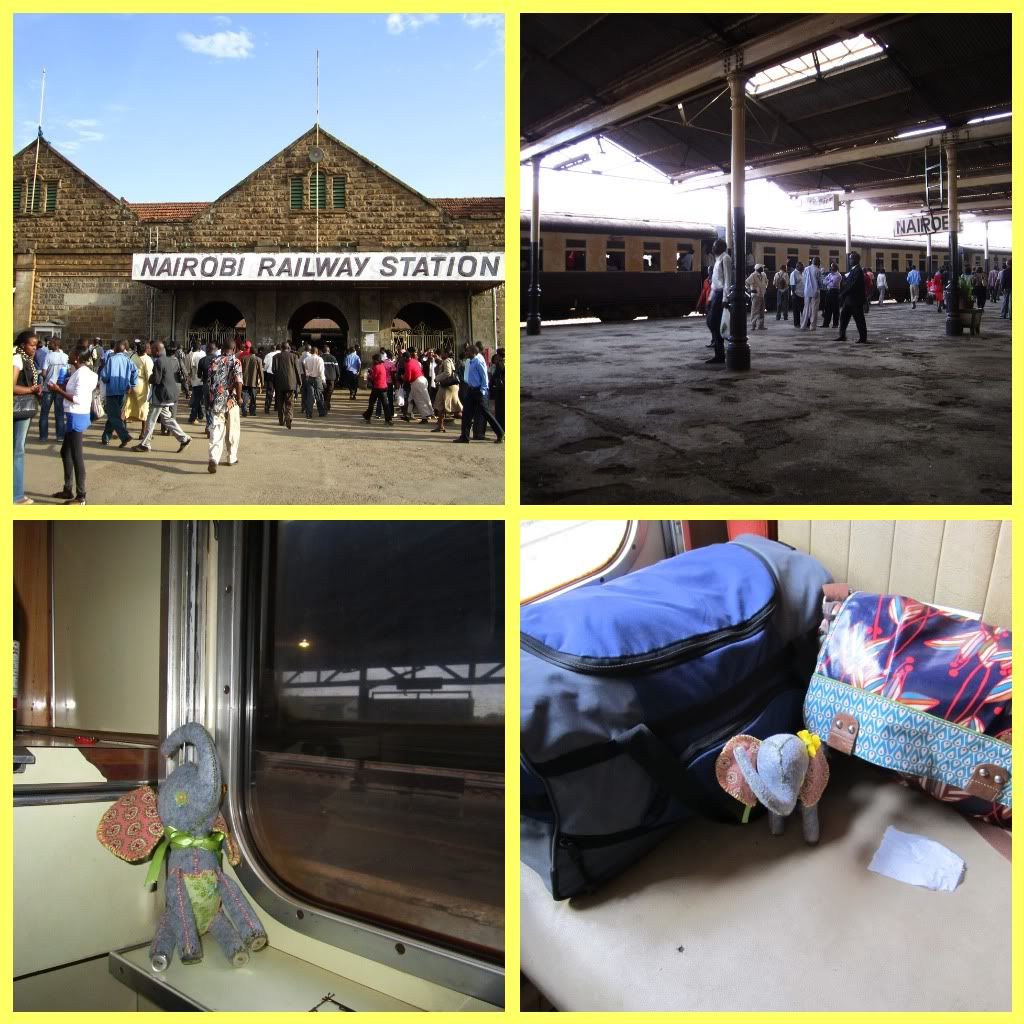 Views of the train station and of course Italics first train ride!
The train was to take us from Nairobi to Mombasa, on the coast. The overnight train ride was quite the experience on its' own. The train station and train its self transported me back in time to early railroad days, no Amtrak here.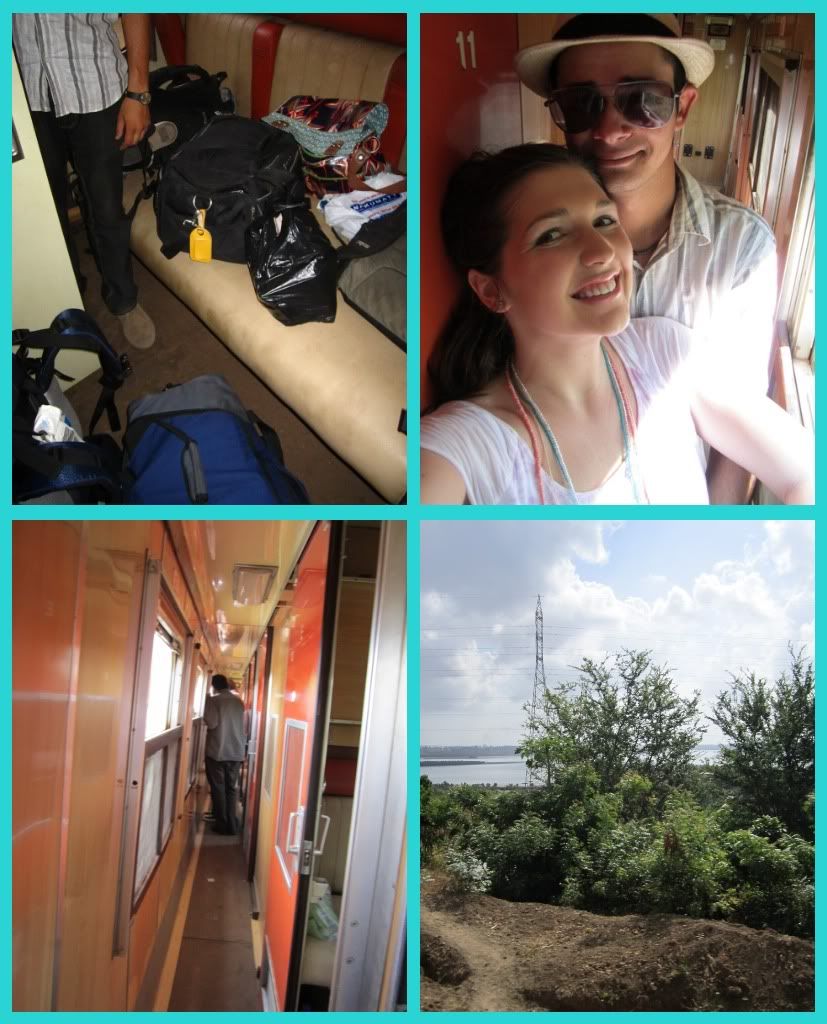 Our luggage over taking our compartment, Ravi and I on the train, the very narrow hallway, and the view as we came in to Mombasa

Our compartment was quite "cozy" and had just enough space for the two of us and our massive amounts of luggage. The train ride took us through the night. We had a nice dinner and watched scary movies until it was time for bed. Sleeping was next to impossible since with every stop and go of the train I was almost hurled from my bed. It worked out well though, since I made sure to wake up with the sun to make sure I got to see as much Kenyan country side as possible before breakfast. I could not have asked for a better first morning in Kenya than watching the sunrise over the Kenyan landscape and waving to all the children from the rural villages that came to watch us pass. By 9:30, we had arrived to Mombasa and ready to start exploring our new home.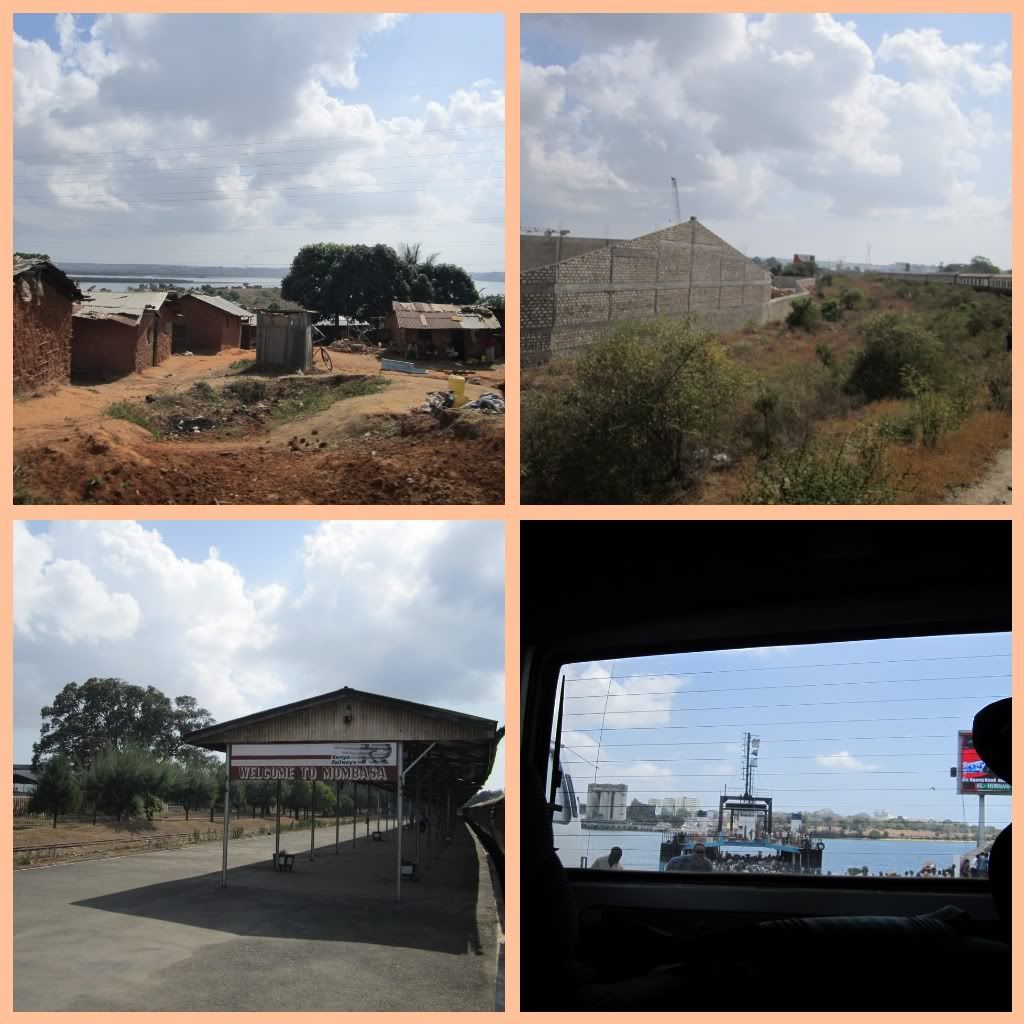 Views from the train and the ferry out of Mombasa
Too tired and already annoyed with our bags, we chose to forgo exploring the hustle and bustle of Mombasa, and we grabbed a cab straight to Diani. The rest of our week was spent exploring the town, grabbing mojitos at Forty Thieves beach bar, swimming in bright teal water, and lounging on a dock off the coast. I must say it is quite the life. : )
This country is beautiful and the people are some of the friendliest I have encountered. You will not pass one person on the street that does not wave, give you a huge smile, and say "Jambo!" These and many other reasons account for my new found love for this place that only seems to grow with every new place I see and new person I meet.
Pictures with my new waterproof camera! The two of us swimming, the gorgeous beach, and our new friend kite boarding
Sunbathing, watching the boats, and grabbing a drink on the beach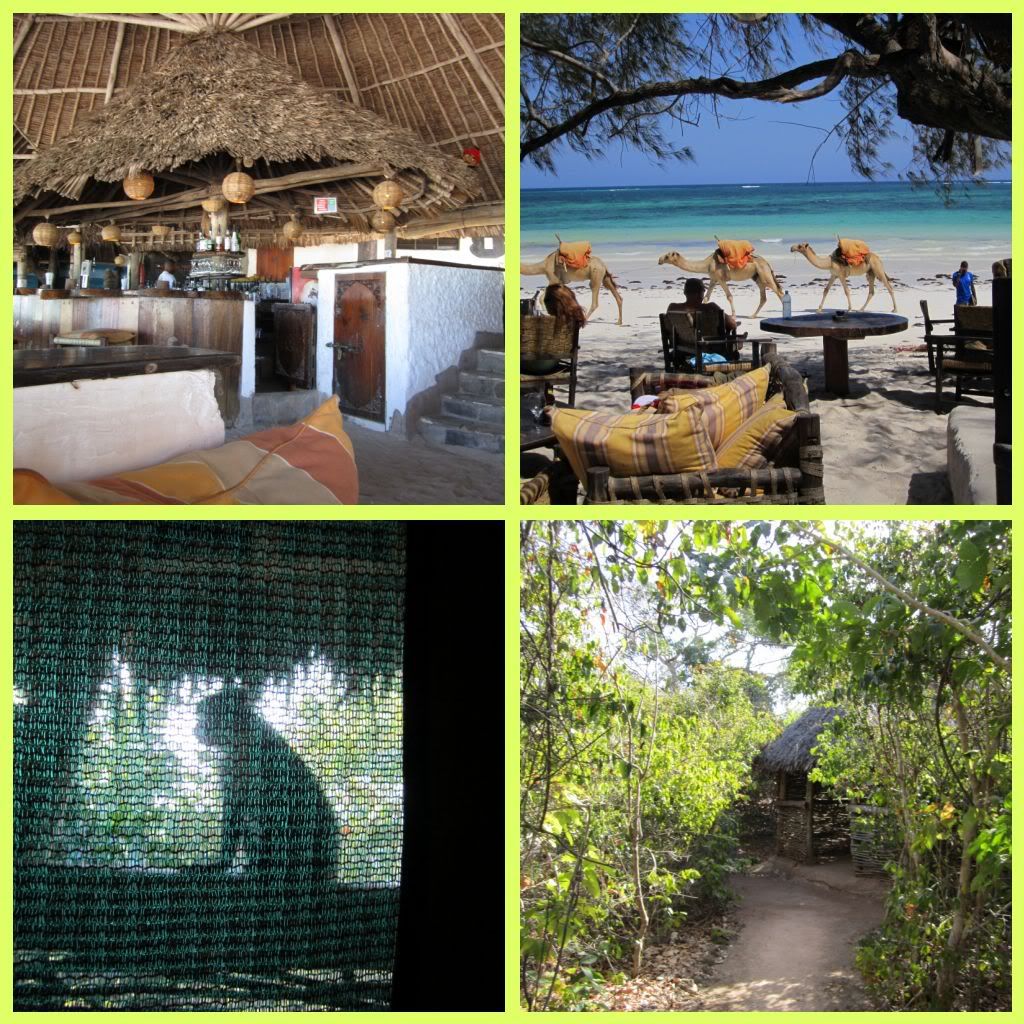 Forty Thieves, just a few camels walking down the beach, the monkey that likes to watch my sleep, and our hut
Well I suppose that is enough pictures for now. We plan on doing a trip somewhere on the coast this week, so I will fill you in on more once we get finished. Until then...!
Love you, (Sorry! I still don't now that one in Swahili)
Jenn
P.S. I miss all of you like crazy!